Hello to all gamers, fans of retro games, and style!

I'm excited and proud to present to you our new level, which we are still testing. Even tho the animation when the character dies is not ready yet, but that will be fixed by the end of the week. So, this is one of the new gameplay parts we will add to the main level.
We're going to have a lot to do with Moon Fight arena battles. According to the storyline with the cartoon, one of the main characters — Jimmy, Harry's best friend is in a fight, for the right to win the spaceship in which the entire team will fly to the black hole corporation's planet. Jimmy is going to have to fight Cyborg Joe, by defeating whom he wins the Moonchraft ship. And Joe joins the team and goes on a space adventure. In the game, the player will have to go through the same experience as Jimmy, by fighting Cyborg Joe. But the entire battle will take place in our inimitable comic style and retro-style graphics.
How does the fight go?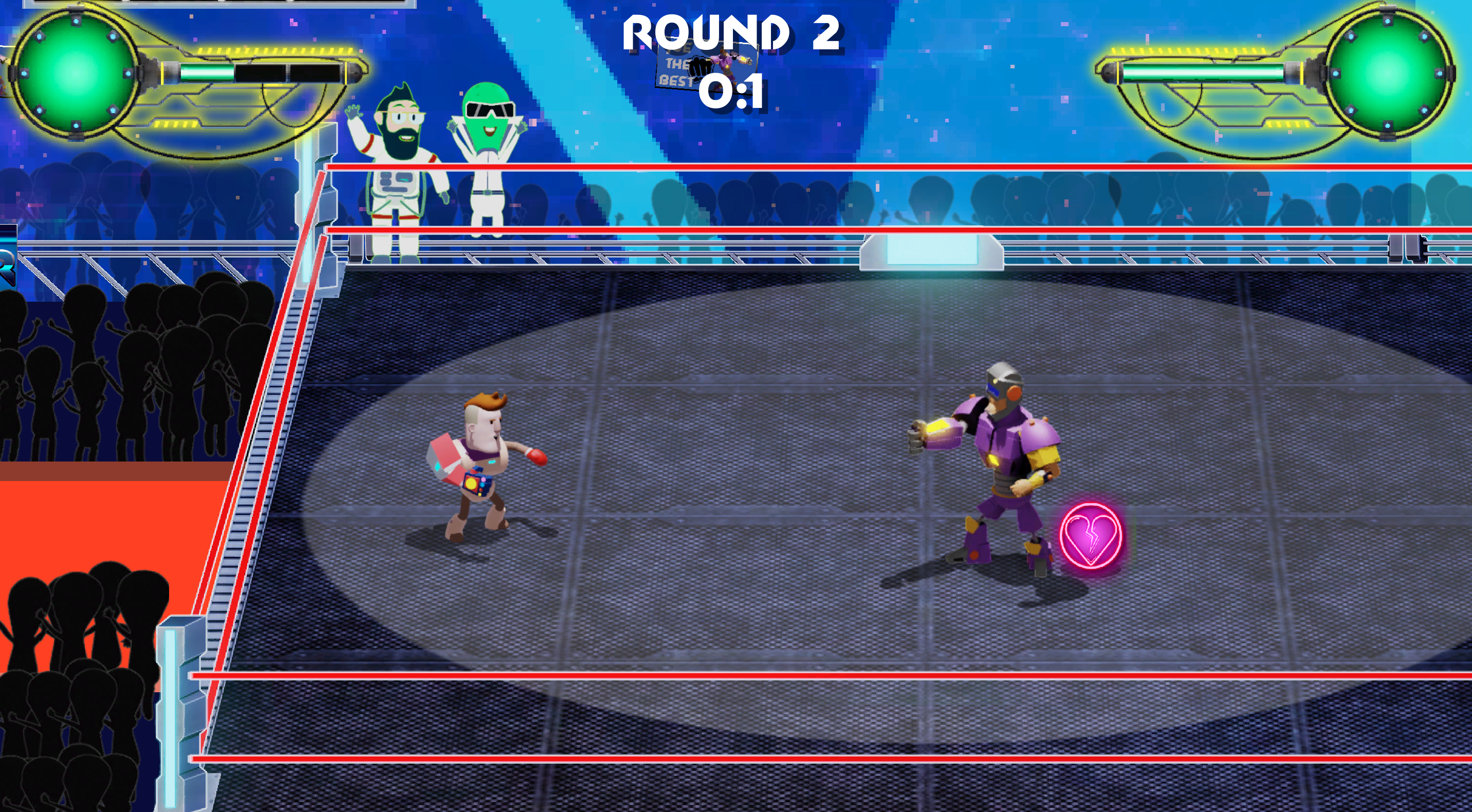 The player has three rounds. Starting moving forward, the player begins to hit. It is important to avoid Cyborg Joe as he approaches you with punches. The player's job is to run away from the punches and land them, every time Joe rests. In the ring there will appear different items, collecting which the player gets additional advantages, in front of the enemy. They allow him to do a whole lot more damage, but there are also items that will reduce your HP.
Be careful! And everything will be fine!
Now we are working on testing the combat logic, additional animations, controls, and strikes. When everything is perfect, we will integrate the boxing level into the main game, and you can fully enjoy the variety of our game world, The Moon 2050. Along the way, you will encounter many more missions where you will have to fight your opponent in the ring. It is really cool, wait till you try it! Because we are ready to continuously delight you with new and better game stuff.
If you want to test it, please check it out.
All the best!
Stay tuned for more news! Watch the latest episode of Season 2, and subscribe to our socials!