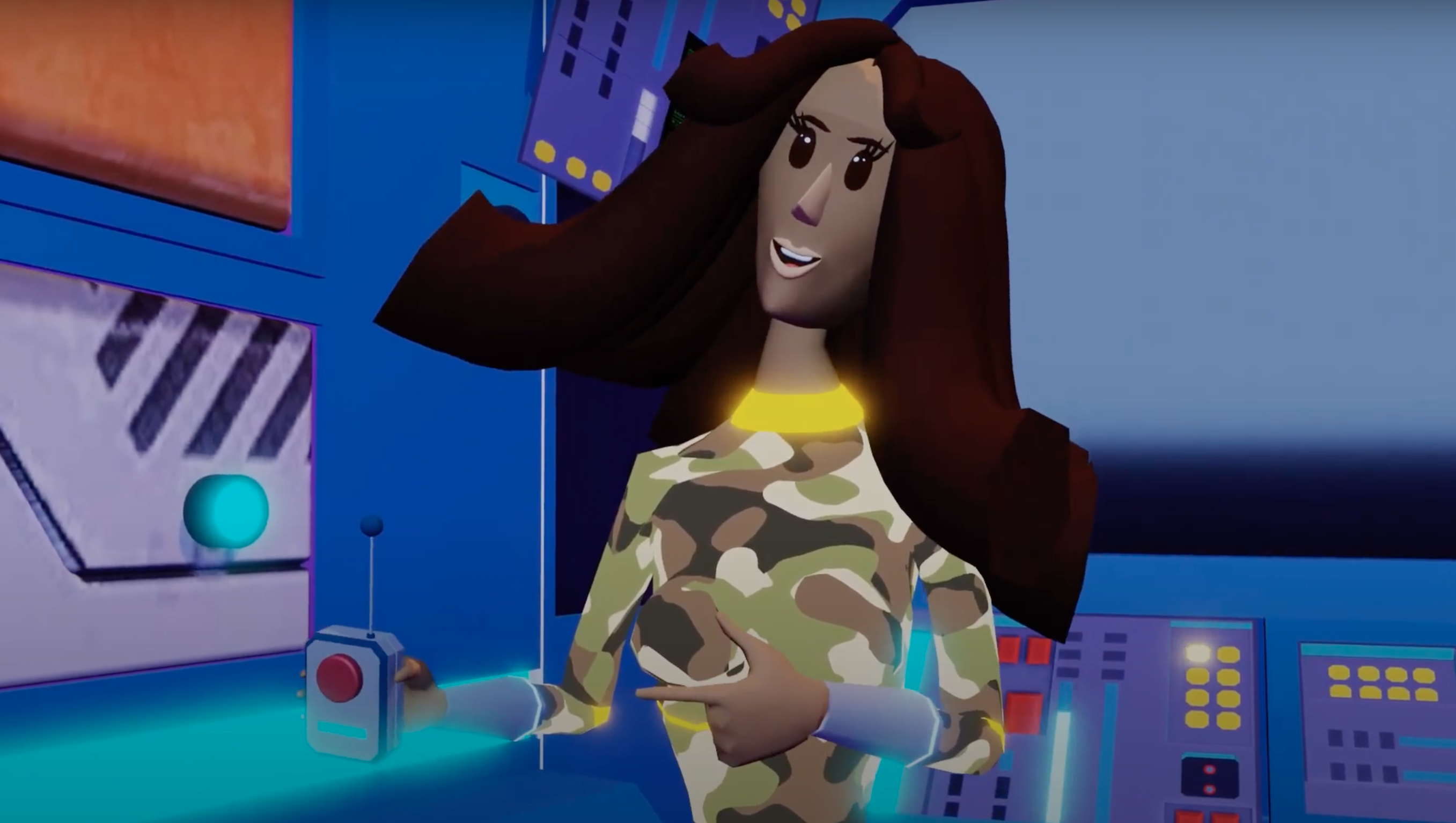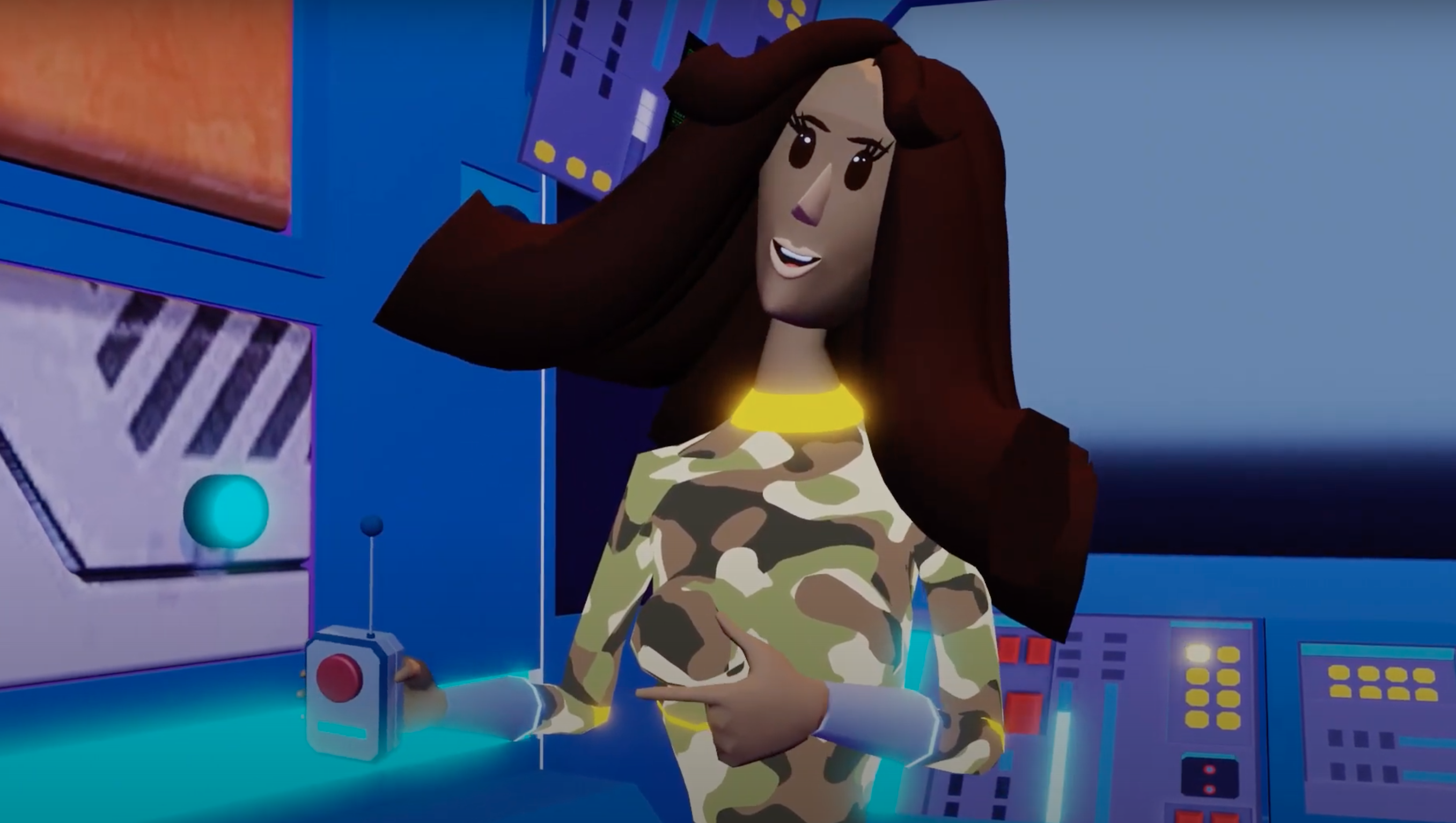 This beautiful girl's name is GUIDE.
She wasn't always a biological being. It has undergone many changes throughout the entire series of the web-series The Moon 2050.
She was a cyborg that the Professor had assembled in the laboratory Black Hole Inc. He introduced Moonstone energy algorithms into her AI, after which GUIDE became a loyal autonomous thinking Cyborg.
The Professor thought it was his best creation. However, something went wrong and she fell in love. Fell in love with Jimmy. For which she was mercilessly disabled. But Jimmy could not bear the loss. He lost a lot of good people. Therefore, he decided to save her. He went to the planet Zero Meridian and made a deal, which you will learn about in the next final episodes of the web-series.
However, the GUIDE became a human or in the language of the series a biological being, with her own quirks. While still a Cyborg, she learned to feel and excessive sensuality became her main feature, in human form. Having become a biological being, the qualities most necessary for the soldiers of resistance were manifested in her: intelligence, strength, courage, military ingenuity, the ability to act imperceptibly.
You can trace how the appearance of the warrior GUIDE has changed. It's only the beginning. Or else we should expect surprises from her and her relationship with Jimmy. If you want to know more about GUIDE and another team members, watch the animated web show on the official web site and Official YouTube channel.
And also watch Episode 2 Season 3, in which the Guide shows itself in a very different way.